Stupinigi castle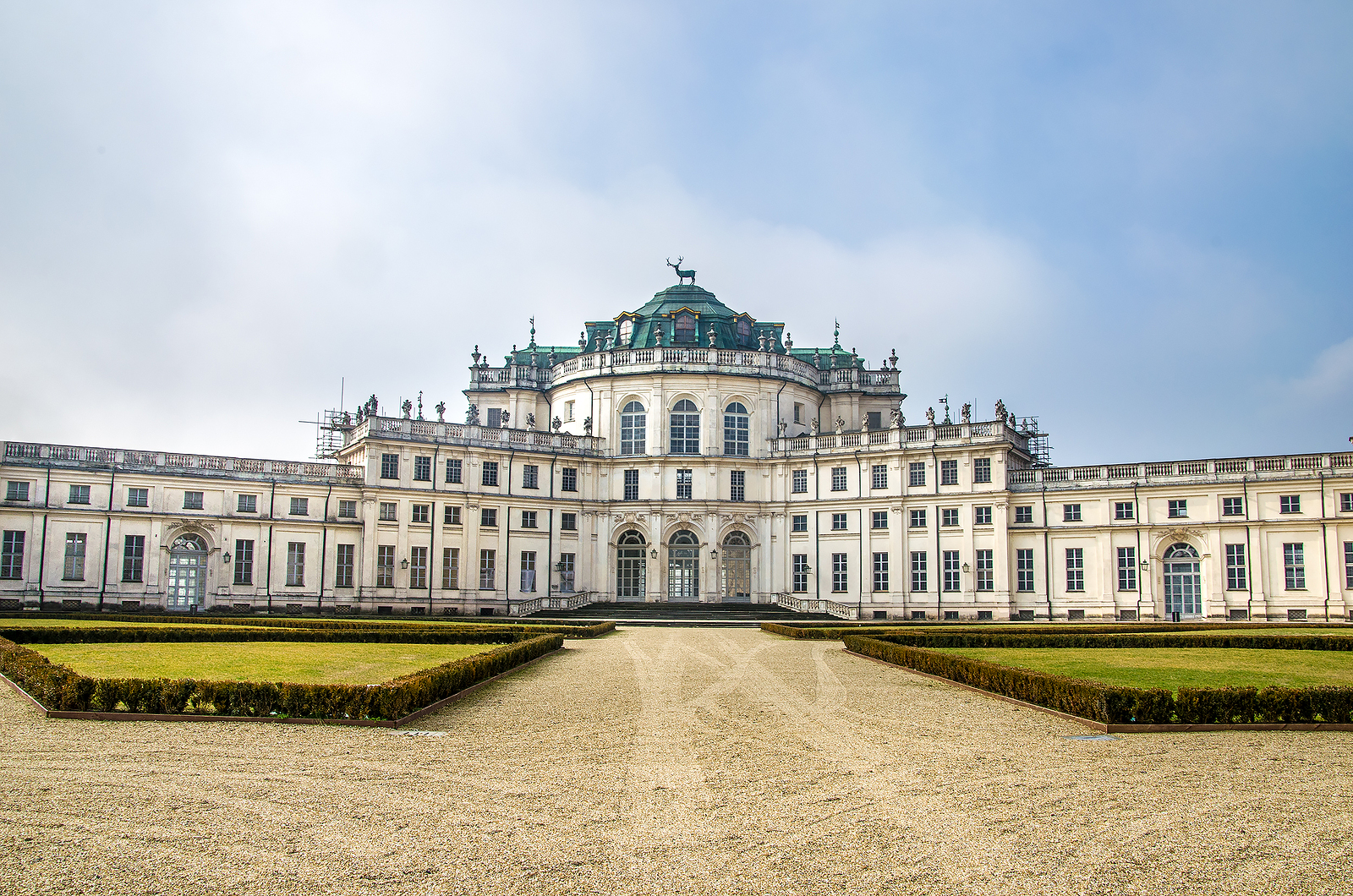 Royal Palace of Venaria
Itinerary
Beyond Turin there are several wonderful places that we can reach, such as the Hunting Palace of Stupinigi,
built as a hunting home for the Savoys by Filippo Juvarra in 1729 ; the Basilica of Superga at the top of a hill
where you can have an amazing panoramic view of Turin; the Royal Palace of Venaria, the summer residence
of the Savoys modelled on Versailles; the Castle of Moncalieri, until a century ago home of the Savoys; the Mandria
Park, declared a " Unesco World Heritage Site " in 1997, created as a hunting reserve for the Savoys and a holiday
site; the

Castle of Rivoli

Contemporary Art Museum, located on a hill at the beginning of the Susa Valley and the
road to France; Sacra of San Michele this monument is a symbol of Piedmont Region, from its towers you can admire Turin
and an amazing view of the Susa Valley ; the Castle of Racconigi, another Savoy residence that has been subjected to
various extensions and renovations over the years.
All day tour
we can agree to visit 2 of these places during the day with a private car or bus.
Place of interest of the tour:


. Palace of Stupinigi
. Basilica of Superga
. Moncalieri's Castle
. Mandria's Park
. Castle of Rivoli
. Sacra of San Michele
. Castle of Racconigi
.

Royal Palace of Venaria
Meeting point :
Turin , you can meet at your hotel lobby at 9:00 or other location you can decide.
You can also choose another starting time.
End location:
Piazza Castello 161 in front of the Tourism Office or in other place you decide.
** total price 1- 3 people € 250
Booking
Not included in the price : food & drink , tickets for events